Huawei SmartAX MA5800 Series
Smart NG-OLT : Building Broader, Faster, and Smarter Access Networks
Product Specification
Product Overview
The SmartAX MA5800 multi-service access module is the industry's first smart NG-OLT. As a next-generation OLT that employs a distributed architecture, MA5800 supports ultra-broadband, fixed mobile converged services, and smart capabilities. It is the mostadvanced OLT for NG-PON in the industry, catering to the demand for a broader, faster and smarter access network for the ultimate service experience.
The MA5800 provides GPON, XG-PON, TWDM-PON, WDM-PON, GE and 10GE access and supports FTTH, FTTD, FTTB, FTTC and D-CCAP network applications. This architecture is key to building a heterogeneous access network with full home, enterprise
and mobile backhaul services. The MA5800 integrates OLT, aggregation switch and edge router functionalities into one platform and supports high density GE/10GE interfaces for MDU, DSLAM, MSAN and OLT aggregation. It helps carriers simplify network architecture and reduce network OPEX.
The MA5800 series features two product models. The larger MA5800-X17 has 17 service slots while the medium-sized MA5800-X7 has 7 service slots. Both models have cross-compatible hardware and software.
Product Highlights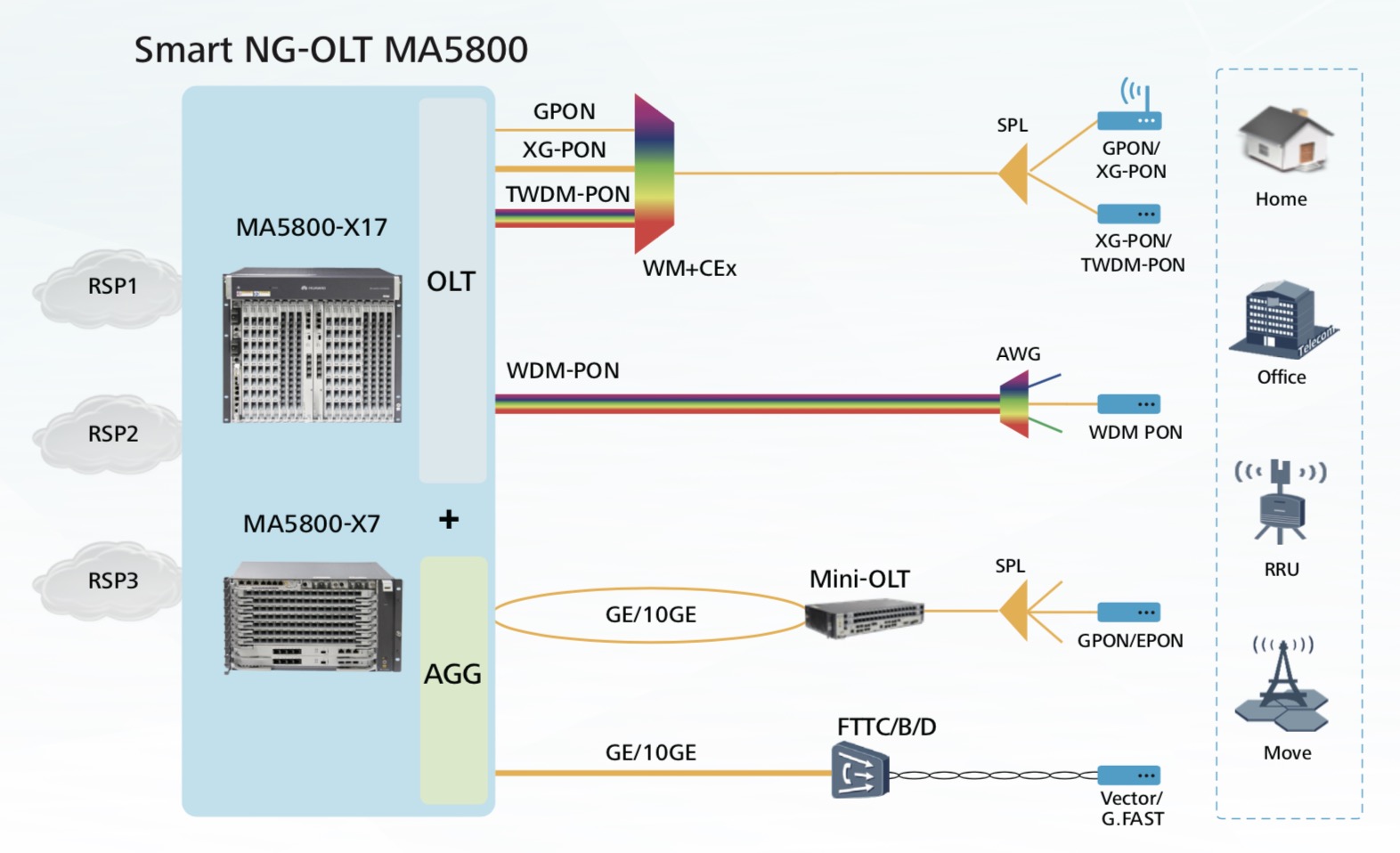 Ultra-broadband
The MA5800 leverages industry-leading distributed architecture to avoid the traditional OLT bottleneck from limited switching capacity. Each service slot offers 200
Gbit/s-throughput capability, guaranteeing non-blocking access for high-density XG-PON and 40G-PON.
Each subrack supports up to 32K users with 100 Mbit/s of non-blocking bandwidth, letting everyone enjoy seamless 4K videos.
Fixed mobile convergence(FMC)
Full-service PON/P2P access for home, enterprise and mobile backhaul creates a single optical network with FMC services.
The MA5800 integrates OLT and aggregation switch functions into one platform with simplified network architecture.
Smart Capabilities
MA5800 hardware features a programmable network processor (NP) chipset. This provides SDN-based smart service support, enabling the rapid rollout of new services.
The MA5800's virtual access network feature enables one physical access network to be virtualized and partitioned logically. This supports carriers' smart operations such as differential multi-service operations and network wholesale to retail service providers, thus achieving agile service deployment.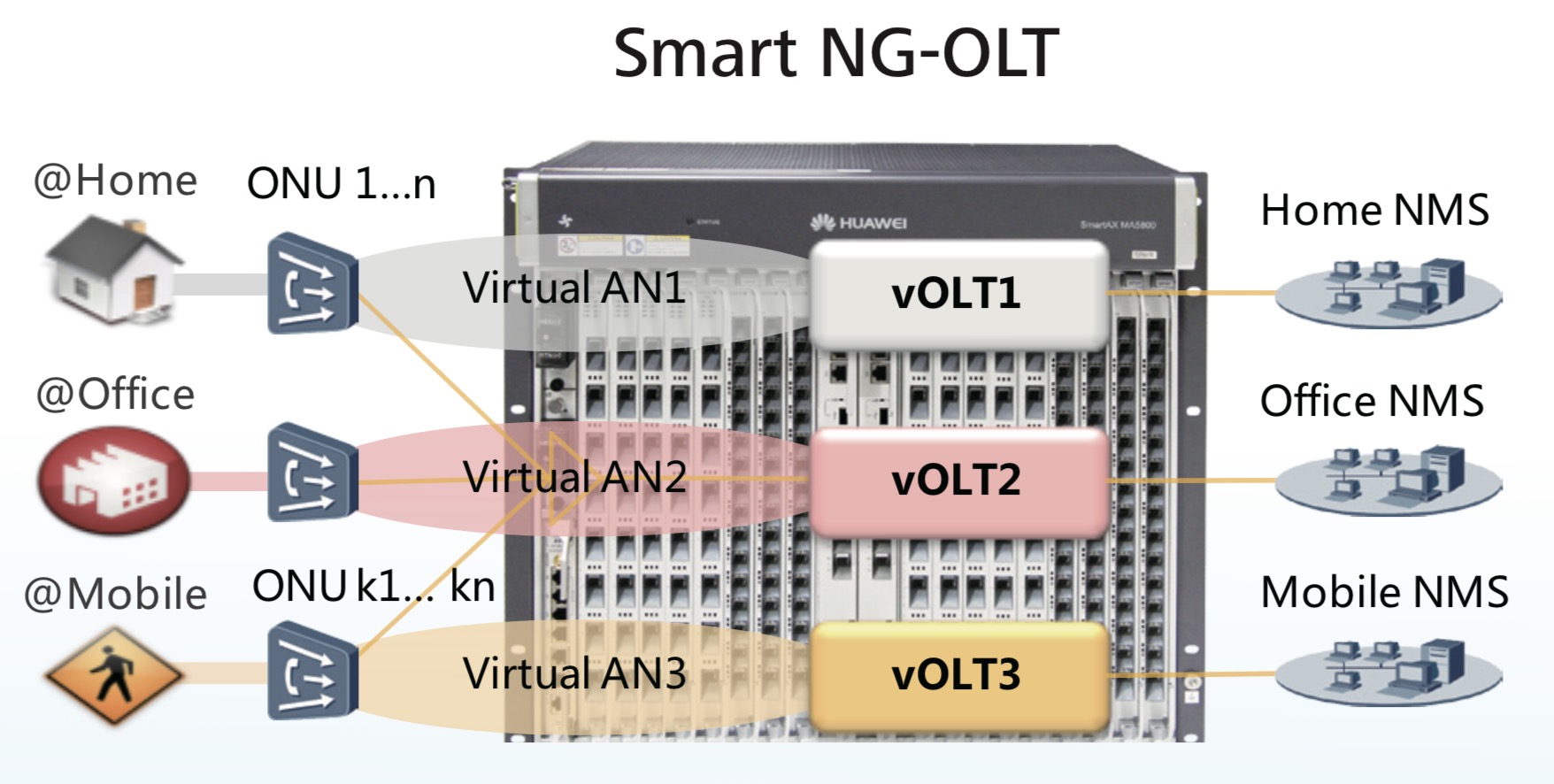 With different models, you can find right devices.
If you have questions about our products, fill in your contact information and our product specialist will contact you shortly.