Product Specification
The biggest difference between the armored jumper and the traditional jumper is that it is suitable for the shortcomings of the fiber to be broken and easily broken. The microfiber wrap and the metal mesh are used to protect the fiber, plus the flame retardant PVC protective skin. To achieve the purpose of moisture-proof fireproof and rat-proof bite. It can be directly placed in a variety of harsh environments such as the machine room, eliminating the need for a protective sleeve to save space. The cable structure of the armored cable is: 0.6 tight fiber + metal hose + DuPont Kevlar + metal braided wire (enhance the anti-twist function of the cable to prevent damage caused by external destructive force) + environmentally friendly flame retardant PVC, than the general The indoor cable is much stronger. It can prevent rat bites, compression, and tensile, and meet the harsh working environment. Greatly improved the convenience of network maintenance.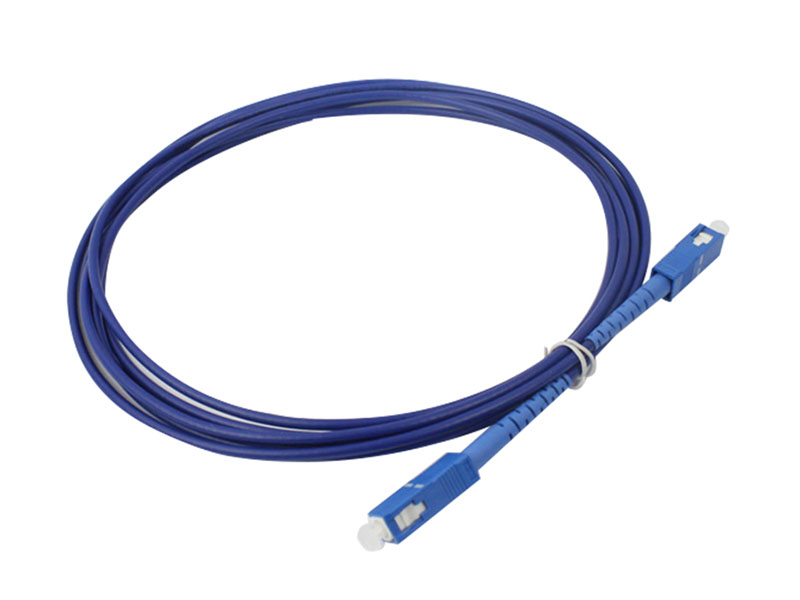 Characteristics
1) Micro-diameter stainless steel sheathed tube protection.
2) Resistant to improper torsional damage.
3) High tensile strength, high compression resistance, anti-rat bite.
4) Construction is more convenient and safe.
5) No need to worry about damage caused by construction for fiber.
Uses
1) Fiber room wiring in indoor computer room.
2) LAN, access network optical link.
3) Telecom network, Gigabit data network testing.
4) Medical equipment.
5) Other industrial and military applications.
With different models, you can find right devices.
If you have questions about our products, fill in your contact information and our product specialist will contact you shortly.