Product Specification
The bundle pigtail, also known as the tail fiber bundle, has a connector at one end and a broken end of the fiber at the other end. It is connected to the core of other fiber optic cables by fusion, and is often found in the fiber terminal box for connecting the fiber optic cable. Terminal Equipment. The bundled pigtail consists of a Corning tight-fitting fiber that meets the full chromatographic specification, and is surrounded by aramid fiber reinforced components and then wrapped with a PVC outer sheath with certain flame retardant properties. It is widely used in dense lines between transmission lines and terminal equipment. connection.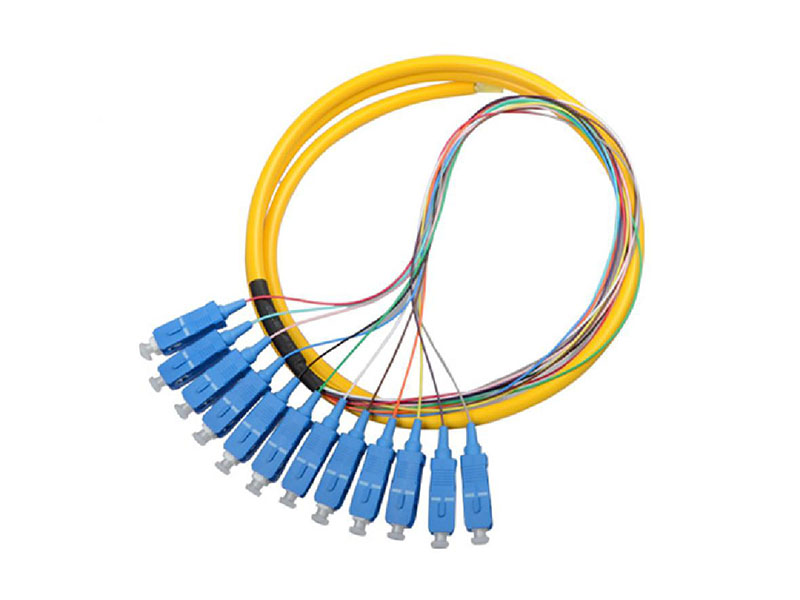 1)  High repeatability and high stability. After inspection, the product quality is higher than the national standard GBT 12507.1-2000, professional automatic standardized production, minimizing manual intervention and stable quality.
2) Low insertion loss and large return loss. The imported A-class ceramic ferrule has higher reliability and better stability, and has better coaxiality and dimensional accuracy to ensure product quality.
3) Wide range of routes. Can be used in all kinds of fiber optic LAN, fiber optic communication systems, instrumentation, network cable CATV.
With different models, you can find right devices.
If you have questions about our products, fill in your contact information and our product specialist will contact you shortly.